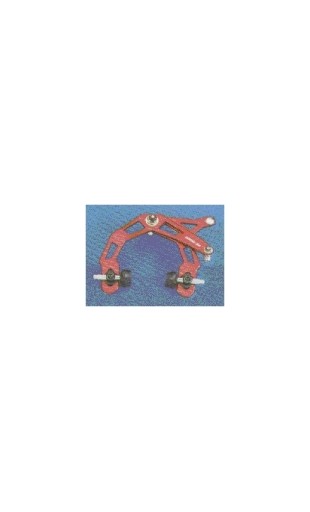 View full size
Heavy Duty Brake
Availability:
This Brake was designed to replace in efficent side pull brakes fitted to pupm up type scooters.
It also is good for basic mountain bikes or bmxs.
It is cnc aluminiun in heavy plate incorporating a very adjustable setting for brake pad reach.
Meaning it will fit just about anything.
Also the way that it is set up you can use a whole lot of pad combinations for premuim braking.
So if your childs bike or scooter or even basic mountainbike has side pull brakes that dont stop properly this is the answer
No customer comments for the moment.