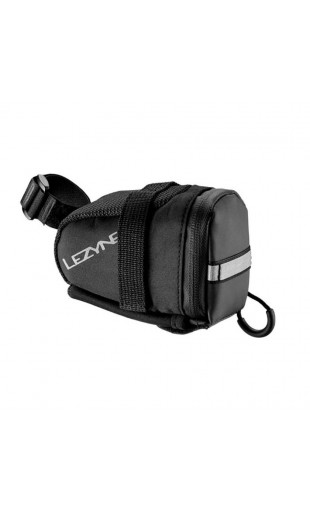 View full size
Lezyne Caddy Saddle Bag medium
Availability:
Made to carry a minimal amount of tyre repair such as a patch kit or tube, the Caddy will help you get out of trouble. Velcro straps attach the Caddy securely to the saddle rails and seat post. Durable woven nylon fabrics, a water resistant zipper, and reflective tail light loop make this saddle bag ready for all weather and terrain. The main compartment features neoprene pockets for organizing tyre repair and money. It has an easily accessible, external compartment for a small sized multi-tool.
Features • Ideal for tyre repair kit • Weight: 60g • Dimensions: 110x55x90 mm • Cargo: 0.35L
No customer comments for the moment.